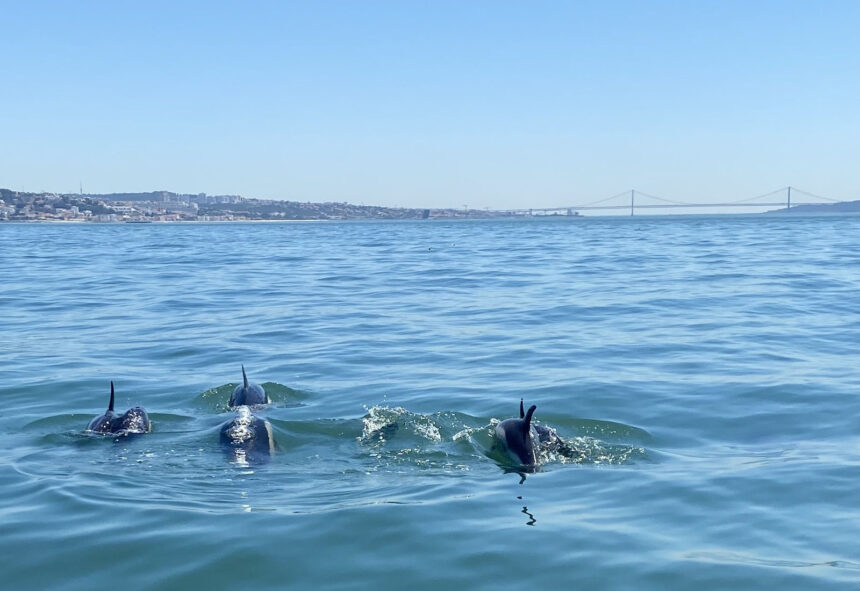 Previously a common sighting in the waters of the Tagus estuary, dolphins had virtually disappeared in recent decades, due to increased pollution and river traffic.
After the pandemic brought ferry boat commuter traffic across the river to a stop, a family of common dolphins was unexpectedly sighted as early as May 2020. Since then, despite the gradual resumption of river traffic to pre-pandemic levels, sightings have become regular and in larger groups, prompting the Lisbon Oceanarium as well as some tourist operators to offer regular cruises to watch these marine mammals.
Biologists believe that the presence of dolphins is linked to the abundance of fish in the estuary – in particular sardines and mackerel, two favorite snacks of this species – due to the reduction in fishing quotas in recent years as well as to a significant improvement in water quality thanks to the sanitation works carried out by the riverside municipalities.