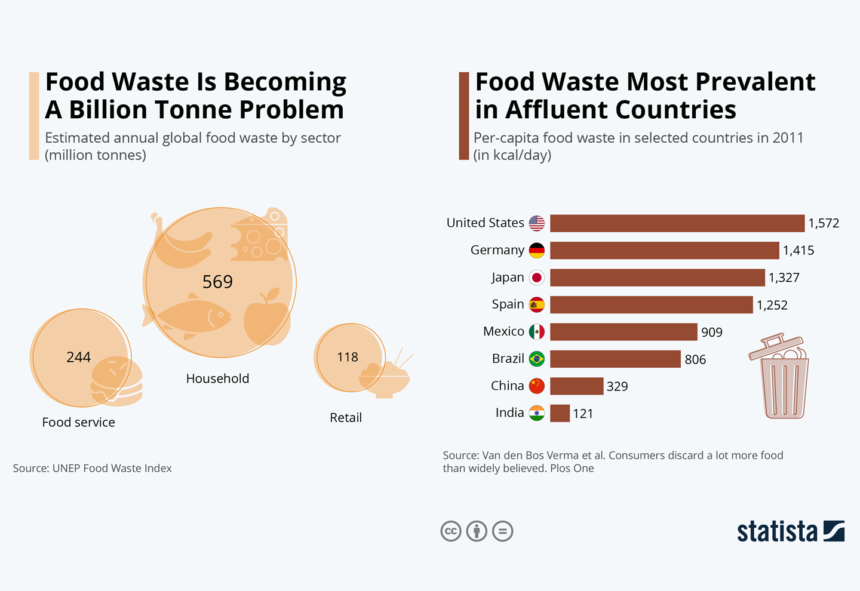 The Food Waste Index put together by the United Nations Environment Programme (UNEP) estimates that people discard 931 million tonnes of food annually – the equivalent of 74kg per household.
Supermarkets and other food retail outlets are liable for 13 per cent of the total, with restaurants and other food services adding another 26 percent. The vast majority – 61 percent – is generated by households.
However, those 931 million tonnes only represent two thirds of the actual waste, because the other third goes to waste before even reaching the market, according to the United Nations Food and Agriculture Organization (FAO). Global food waste may therefore get close to a shocking 1.5 billion tonnes.
As in many other fields, country figures show wide asymmetries. Affluent countries throw out the most food whilst developing countries waste much smaller amounts – or in some cases, none at all, since their food availability is below the daily caloric need of their inhabitants.
Sources: Statista
Food Waste Is Becoming A Billion Tonne Problem