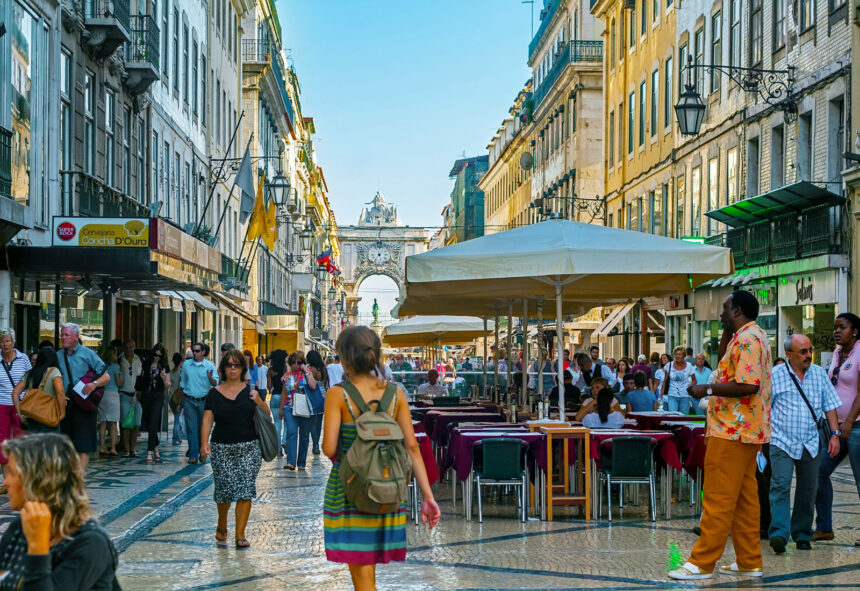 Lisbon jumped to 4th place in 2022 among the best cities for foreigners to live in, an increase of 14 positions compared to the 18th position reached by the Portuguese capital last year. Valencia, Dubai and Mexico City occupy the podium of the Expat City Ranking 2022, by InterNations, the largest expat community in the world, with almost five million members. Johannesburg, Frankfurt, Paris, Istanbul, Hong Kong, Hamburg, Milan, Vancouver, Tokyo and Rome received the lowest ratings.
Lisbon ranks 4th out of 50 cities in the Expat City Ranking 2022 and is one of the cities where expats feel happiest about life abroad (86% happiness versus 71% globally).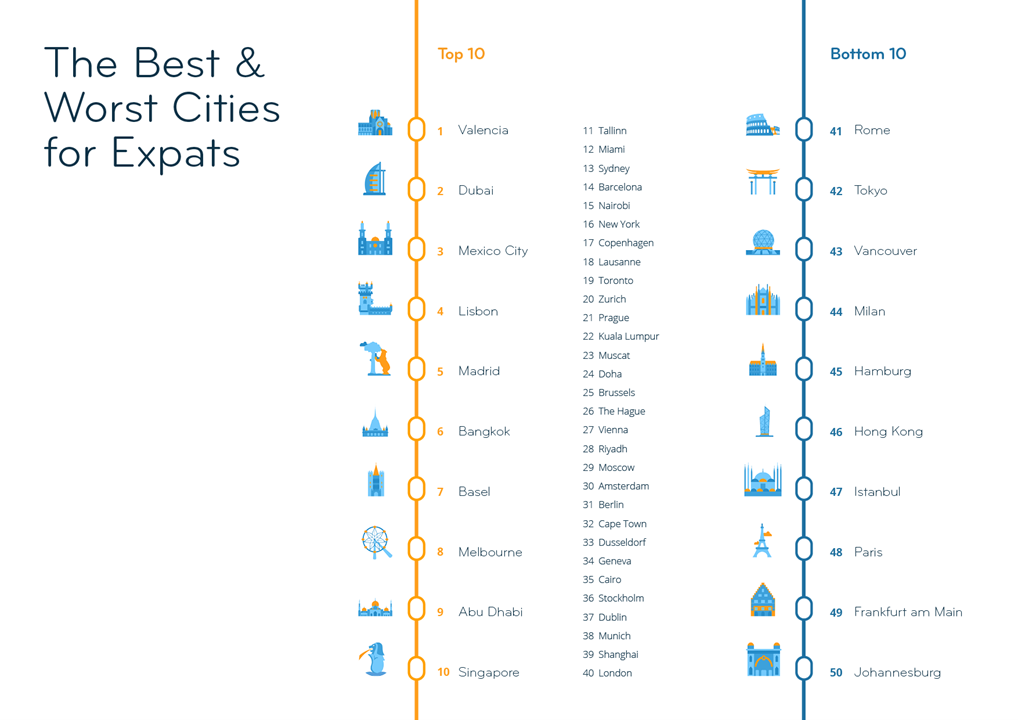 The Portuguese capital also ranks 5th in three of the five indices on this list: Quality of Life, Ease of Installation and Personal Finance. With regard to Quality of Life, almost all foreign residents in Lisbon (98% against 62% globally) say they are satisfied with the climate, which places the Portuguese capital first in this subcategory. In fact, 17% of foreigners moved to Lisbon to have a better quality of life (7% globally) and they say they are not disappointed. "Here everything is good, the climate, the people, the food, the nature", says an Indian expatriate.
Foreigners are also very fond of Lisbon's culture and nightlife (87% against 67% globally) and the opportunity to practice recreational sports (94% against 81% worldwide). It should also be noted that more than nine out of ten feel safe in the capital (94% against 81%) and find it easy to move around the city on foot or by bicycle (93% against 77%).
The 5th place in Ease of Installation is largely due to the good references in the subcategories of local friendliness (4th place) and culture & welcoming (2nd). "I love the hospitality, patience and relaxed nature of the Portuguese people. They are helpful, kind and polite", reports an expatriate from the United States.
In general, foreigners living in Lisbon describe Lisbon people as friendly (82% against 66% globally), find it easy to adapt to the local culture (81% vs. 62%) and are satisfied with their social life (69% compared to 59% in total). It should also be noted that around three out of four expatriates in the Portuguese capital (74% against 62% worldwide) say they feel at home and 80% refer to feeling welcome (against 66%).