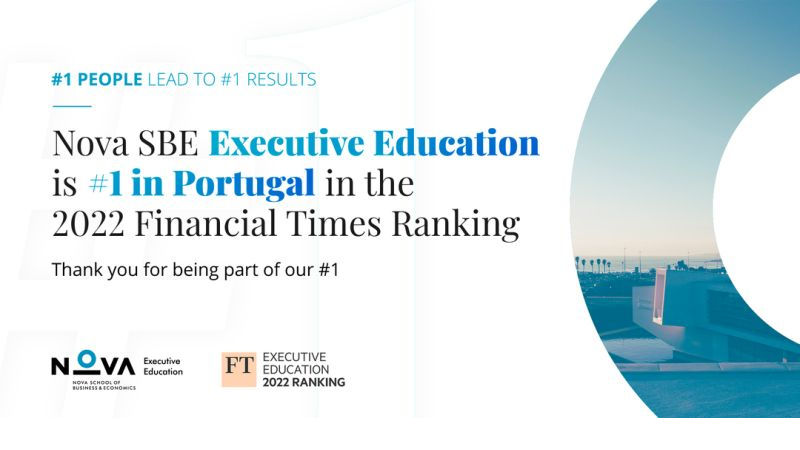 Nova SBE Executive Education was ranked 22nd best school in the world by the Financial Times in its Executive Education 2022 ranking – an impressive jump of more than 20 places since last year. Nova SBE also repeats its leadership position as the best Executive Education school in Portugal.
In the Open Programmes category, Nova SBE reached the top 20 worldwide and is considered one of the top-rated schools in the world in teaching methodologies, knowledge acquisition and future application, with an overall rating of 9.31 out of 10.
Nova SBE's success stems from the new methodological approaches introduced by its faculty in response to the challenges arising from an increasingly dynamic business environment and growing international demand. As we write, more than 7500 people from 32 different nationalities trust that learning with Nova SBE Executive Education is the right choice.