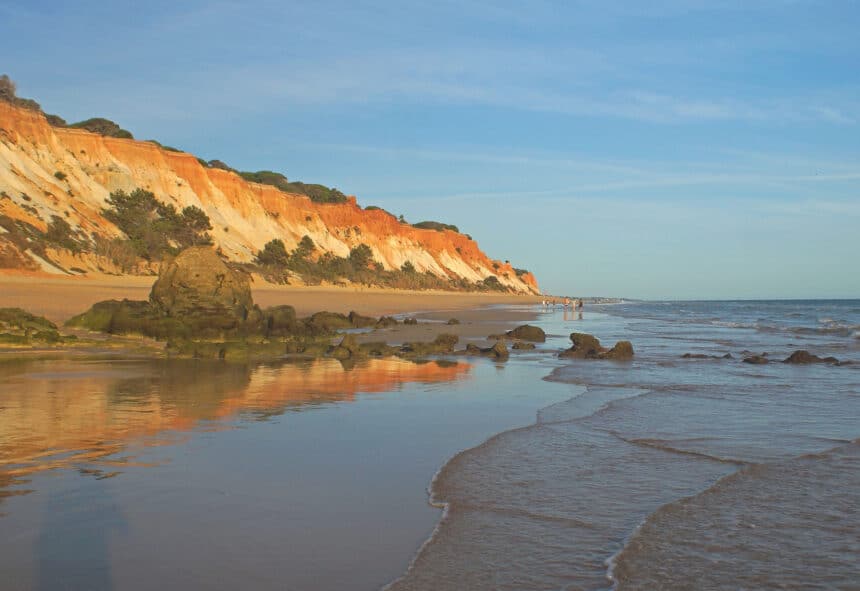 "Gorgeous red sand cliffs lead to the green-blue ocean and a white sand beach that seemingly stretches forever."
This is how a visitor described Praia da Falésia, in the Algarve, which has just been placed 13th in TripAdvisor's "Traveler's Choice" Top 25 beaches for 2021, and ranks as the third best in Europe.
Praia da Falésia extends for 4 km between the turquoise sea and a spectacular cliff ("falésia" in Portuguese) whose golden and ocher hues contrast vividly with the intense blue of the Algarve sky.
Travelers' Choice Awards every year compiles reviews, ratings and favourites from Tripadvisor members around the world and uses that information to highlight the best tourist destinations.
The Top 25 beaches worldwide can be found  here.