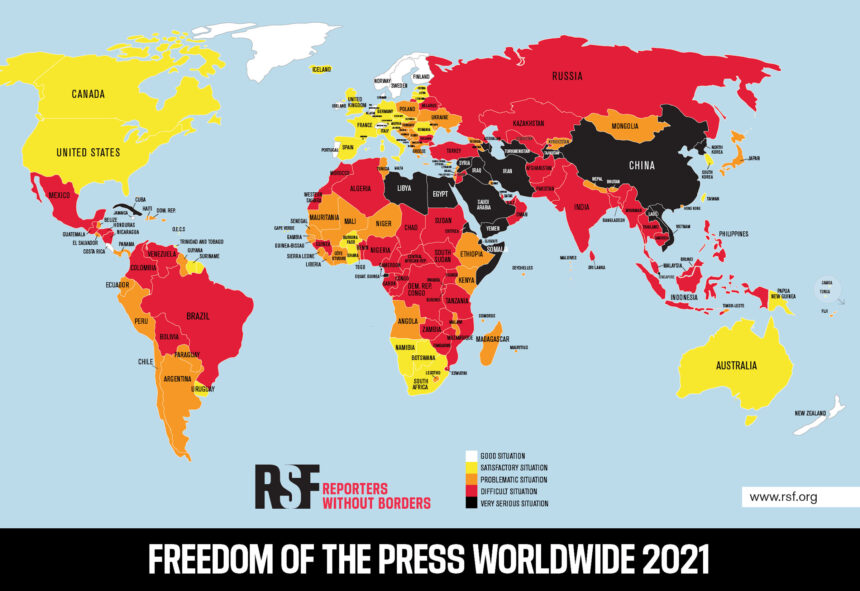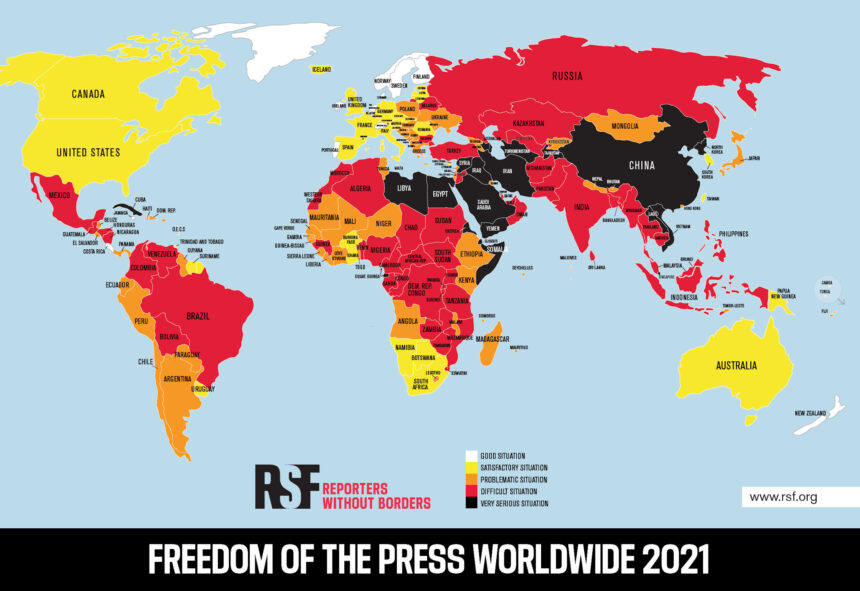 Reporters Without Borders, an independent journalists' organisation dedicated to the defense and promotion of freedom of information, recently released its 2021 World Press Freedom Index showing a widespread and "dramatic deterioration in people's access to information and an increase in obstacles to news coverage". Press freedom is totally blocked or seriously impeded in 73 countries and constrained in 59 others, which together represent 73% of the 180 countries evaluated.
The coronavirus pandemic, in particular, has been used as an excuse to curb freedom of information and there is good reason to fear that in many countries current restrictions will not be lifted as the pandemic subsides.
Based in Paris and founded in 1985, Reporters Without Borders (RSF) is an independent NGO with consultative status with the United Nations, UNESCO and the Council of Europe among others.
The index and country ranking can be found here.
Map source: Statista