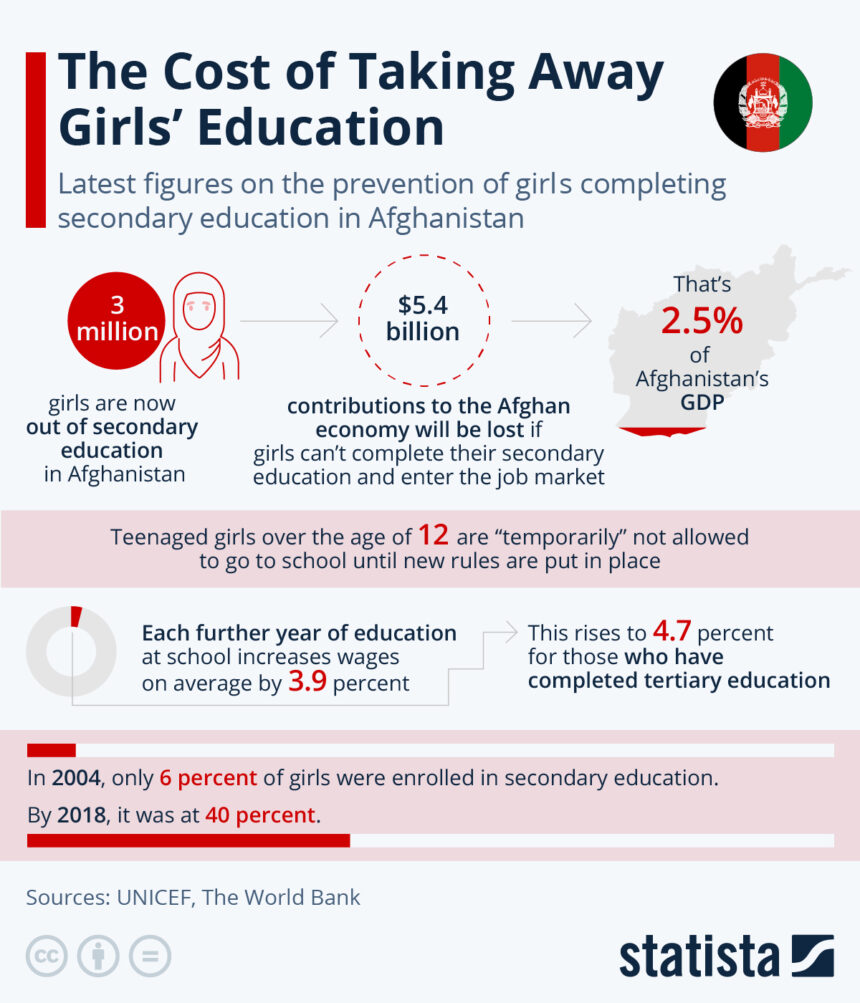 According to a UNICEF estimate, Afghanistan's economy is poised to lose USD 5.4 billion (2.5 percent of its GDP) since the take-over by the Taliban as a result of preventing girls from attending secondary education.
Experts have long argued that educating girls is the investment with the highest return for developing countries, given its strong positive impact in crucial areas ranging from improving the survival and health rates of children and women, reducing population growth, protecting children's rights and delay child marriage, promote children's educational attainment and the empowerment of women at home and in the workplace to increase the stock of human capital and female participation in the workforce, and, ultimately, promote economic growth and social development.
In the case of Afghanistan, UNICEF calculates that barring girls from education could cost them a potential income increase of 3.9% for each lost year of high school, rising to 4.7% in tertiary education.
This explains why, despite all the risks, thousands of Afghan girls appear to be finding a way around government-imposed school closures and continue their education by attending some 300 underground schools.
Source: Statista